Direct Line: (517) 861-6054
Office: (517) 546-6440
Fax: (517) 546-3803
Email me


"The Heart of Howell" What can I say, "I'm a Home Town Girl" My heart's here, let's bring yours here too. I was born and raised in Livingston County, right here in my home town of Howell. Let me show you what all my Town has to offer in the heart of Livingston County. Not only is Howell in the "Heart" of Livingston County, living here brings you a short trip to Detroit, Ann Arbor, Flint & Lansing. You have the Peace & Quiet of Country Living with everything our Beautiful State of Michigan has to offer a short drive to almost anywhere. Let me show you what there is Here in My Town and Let's Make It Your "Home" Town. As they say, "Home Is Where The Heart Is". "Let's Bring Your Heart and Home Together" Let this "Home Town Girl" show you what Real Estate Howell has to Offer. I'm honest, hard working and a little bit "Crazy" but I will work as hard as I can to the greatest of my ability and then some. I'm straight forward and don't pull any punches, You ask me a question, you can expect an honest and truthful answer, but I have to warn you, sometimes my mouth does get carried away. My Mother used to say: This is my Daughter and She Has A "Black Belt in Mouth". Now you know where the "Crazy" comes from. Challenges are my favorite; they push me to do better> I love the hunt and all that it entails. This job makes you a detective which I really love, to be able to dig in and find whatever. It's exciting to be able to bring all the information that I have found to my Clients. I learn something new every time, we can never stop learning. Each Client is so very special to me. I put my "Heart and Soul" into all I do. "You are #1 to Me". I hope to make your House Buying/Selling experience to be as "Easy, Fun and Worry Free" as I can make it for you. Let this "Home Town Girl show you what Real Estate Howell has to Offer. I look forward to having you as a Client and to bring you into m "Heart".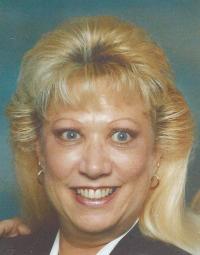 Corinne Carpenter

Direct: (517) 861-6054
Office: (517) 546-6440
Fax: (517) 546-3803
Email me