Direct Line: (734) 634-7295
Office: (517) 223-0100
Fax: (517) 223-8581
Email me


I am so excited to discuss real estate with you! I was a homeowner for over 20 years. Then I flipped a home, fell in love with real estate and decided to leave a background in senior living sales and start a career in real estate. In returning to Livingston County, my hometown, it seems like a perfect fit professionally! For 10+ years I worked for AAA Michigan as a radio and television announcer. Reporting on travel and tourism throughout the state has definitely given me insight in helping you find your new home, vacation home, property investment or whatever you have in mind. Whatever your needs may be, I would be thrilled to help you discover where you want to live out your dreams! Making the home buying process enjoyable and smooth is a focus I am highly committed to. You can be sure that I work with a great team of experts. We work together to give our clients the best possible home buying experience. A strong network can make all the difference, and my professional experience has the foundation to help get you where you want to go, and we'll have a great time getting you there! Let's move!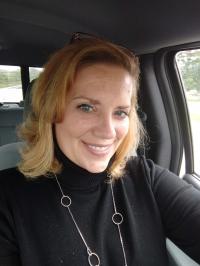 Sheryl Giddings

Direct: (734) 634-7295
Office: (517) 223-0100
Fax: (517) 223-8581
Email me