Direct Line: (815) 351-1325
Office: (517) 546-6440
Fax: (517) 546-3803
Email me


My 20+ years in customer service has definitely benefited me in my role as Your Realtor. I am ready to work for you! You can count on me to be a trustworthy agent, honest, reliable and ready to help you find your dream home or get your house sold! I love to market and advertise, so that will be a huge plus for you. I really like design and décor, so staging and helping your home look its best for showings will be right up my alley!

I am a Livingston County resident and I know the area well. My family and I relocated here from Illinois several years ago, so I know what is involved with big moves! I also know what is important in a community for new residents, and hope to help you with that transition.

I look forward to working with you and I hope to make you feel as warm and welcomed as I did when I decided to join Berkshire Hathaway HomeServices Heritage Real Estate.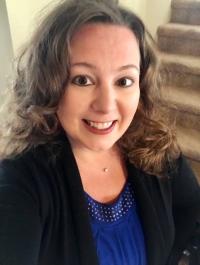 Lynne Beaudry

Direct: (815) 351-1325
Office: (517) 546-6440
Fax: (517) 546-3803
Email me